Please welcome, Doug Shute!
Doug Shute is a professional content creator, podcaster and host. In 2017 Doug founded Victory Condition Gaming, a multi-platform podcast that promotes the hobby of tabletop games with interviews, reviews, and actual plays. Over the last 5 years, he has created content for over 100 crowdfunding campaigns totaling over $20.5M for various tabletop games and projects. For the past 2 years, Doug has also been the Youtube host and video producer for Free League Publishing as well as their representative for US events.
When Doug isn't creating content or playing tabletop games, he is usually geeking out about Transformers, G.I. Joe and Teenage Mutant Ninja Turtles or debating that frosted raspberry is the superior flavor of Pop-Tarts.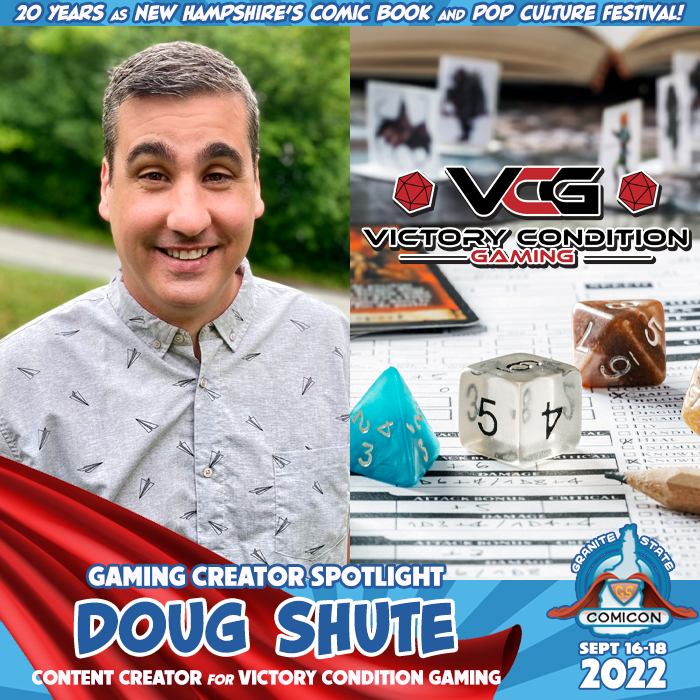 Posted July 22, 2022 in: Event by granitecon
---
UP