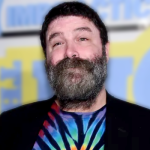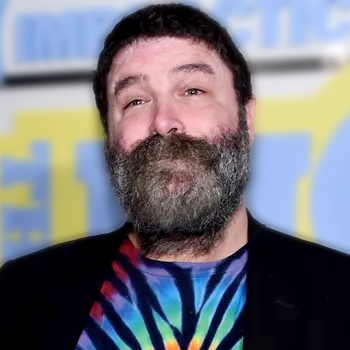 One of WWE's most unlikely success stories under the guise of three distinct personas — the unpredictable Cactus Jack, the demented hippy known as Dude Love and everyone's favorite mental patient, Mankind. These "three faces of Foley" were dangerously unique, but all shared a common trait — a willingness to always go one step too far.
Mick Foley is an American actor, author, retired professional wrestler, and color commentator. He is currently signed to WWE under the company's Legends program, acting as a company ambassador.
One of the cornerstones of WWE's meteoric rise in the late 90's, Mick Foley earned the nickname 'The Hardcore Legend' for his ability to absorb seemingly inhuman punishment in some of the most dramatic matches in sports-entertainment history. Already a respected veteran for his 11 physically punishing years wrestling under the name Cactus Jack, Foley's career soared to new heights in WWE as 'Mankind', a character Foley claimed was inspired by a combination of reading 'Mary Shelly's Frankenstein' and listening to the music of Tori Amos.
As Cactus Jack, Foley won the 1995 'King of the Deathmatch' tournament in Yokohama, Japan, and continued wrestling, despite the amputation of his right ear, in a match against Vader in Munich, Germany in 1994. As Mankind, Foley was a 3-time WWE Champion, but is best known for his epic and brutal battle with The Undertaker in 1998's 'Hell in a Cell' match, during which he was knocked unconscious after falls both off of and through the 16 foot Cell structure. Despite the injury, Foley finished the match – with one of his front teeth lodged in his nose.
With retirement looming as a result of that physically demanding style, Foley penned his own memoir, 'Have a Nice Day' without the aid of a ghost-writer – writing 200,000 words in longhand in 50 days. The book showcased Foley's paradoxical blend of wit and wisdom, wildness and warmth, and shocked the literary world by hitting number one on The New York Times best-seller list in October, 1999. The book remained on the Times list for twenty six weeks. A follow-up, 2001's 'Foley is Good' hit number one on The New York Times list as well. Foley has published a total of ten books; four memoirs, four children's books and two novels.
Foley lives with his wife and four children on Long Island.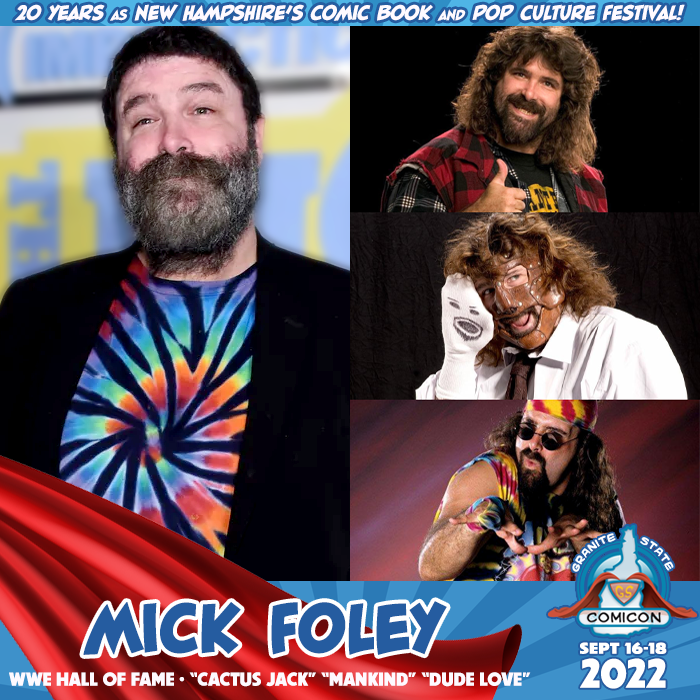 Posted May 13, 2022 in: Event by granitecon
---