Please welcome, Joseph Schmalke & Rich Woodall!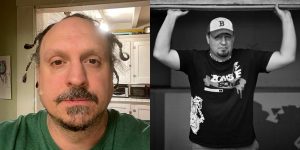 Comics Creator, Writer, Illustrator. Joseph Schmalke is the Co-Publisher of Black Caravan residing in Westbrook, Maine. Joe is the artist and writer on several comic book titles including: THE INFERNAL PACT, CHERRY BLACKBIRD, PHANTOM STARKILLER (with Peter Goral), WE DON'T KILL SPIDERS, THE ELECTRIC BLACK (With Rich Woodall), and MURDER HOBO (With Jason Lynch). You can find his work featured on variant covers for Image comics, Boom! studios, Vault comics, Mad Cave, Source Point Press and Scout comics.  You will also find his artwork on Exclusive Marvel and FYE t-shirts, and Super 7 card art. Joseph also contributed to A Sound of Thunder's IT WAS METAL graphic novel anthology and their upcoming album cover THE KRIMSON KULT.
An illustrator at heart, and a designer by trade. Over the last 18+ years, Rich has worked with major licensed properties, from the NFL, NBA, and MLB, to Star Wars, Indiana Jones, Lord of the Rings, Marvel Comics, and South Park. Woodall is the Co-Publisher of Black Caravan (a Scout Comics Imprint). In addition to co-running the Horror / Sci-Fi / Bizzare imprint, he is also the Creator / Co-Creator of Johnny Raygun, Sgt. Werewolf, The Electric Black, and Gods of Brutality.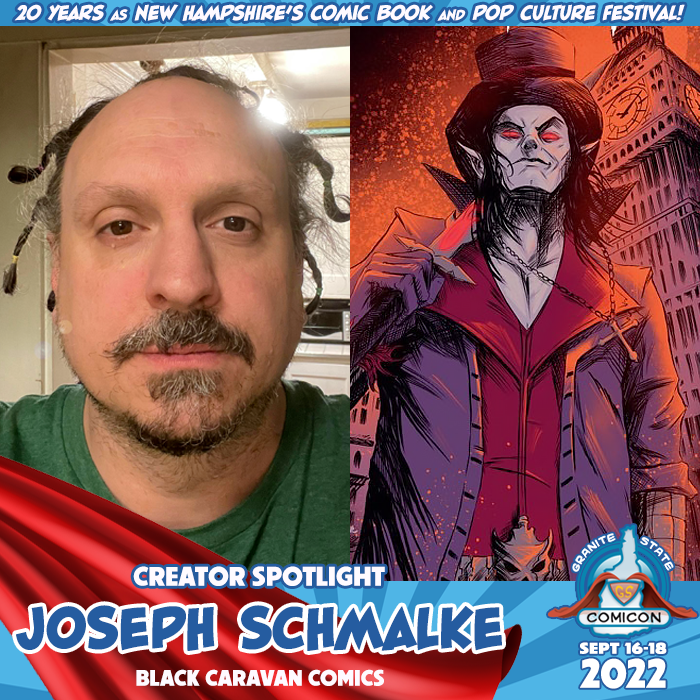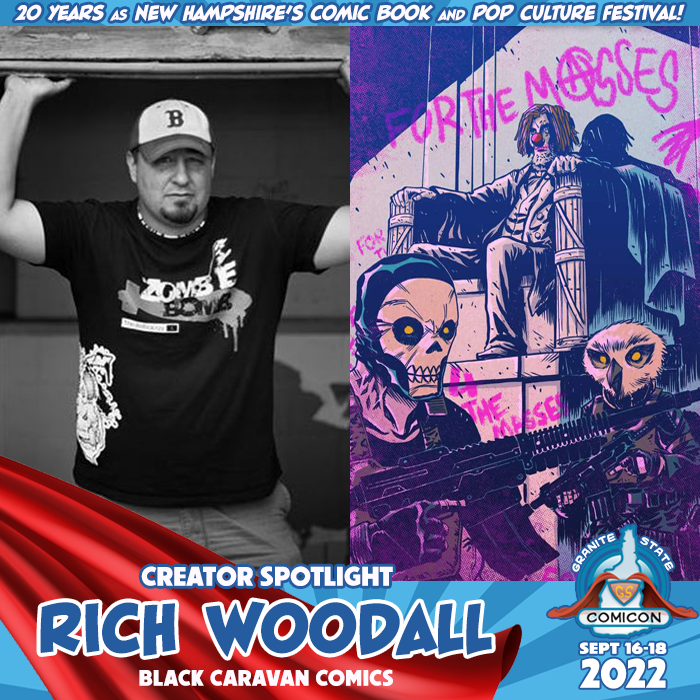 Posted April 20, 2022 in: Event by granitecon
---
UP