Please welcome, Bryan Tillman!
Please welcome guest artist — Bryan Tillman!
Bryan is the owner and CEO of the Kaiser Studio Productions LLC, a production studio for comics, toys, animation, and games that has been active in the industry for 22 years. He also does layout and illustrations for multiple projects, some of the clients that Bryan has worked for are Marvel Comics, DC Comics, Image Comics, Valiant Comics, and more!
Get your Tickets: www.granitecon.com/buy-tickets/
#Granitecon
#Granitecon2023
#GraniteStateComicon
#BryanTillman
#NCBD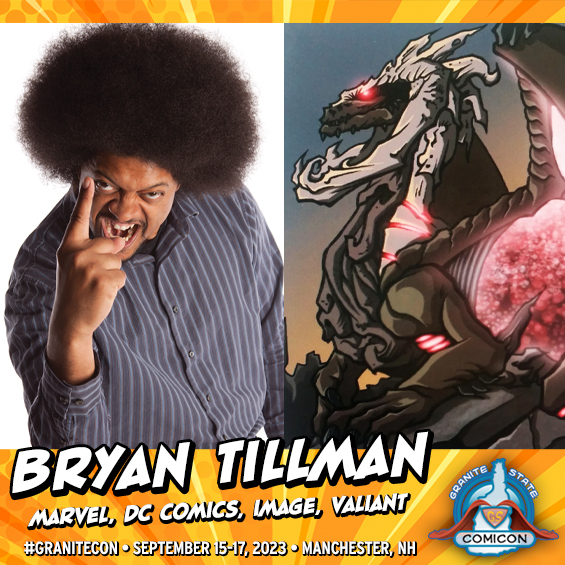 Posted January 15, 2023 in: Event by granitecon
---
UP