Bill Walko
Bill Walko
FORTUNE & GLORY: THE MUSICAL, ARCHIE COMICS, THE HERO BUSINESS
Bill's work has been published by DC Comics, Archie Comics, Dynamite Comics ("Vampiverse"), Image Comics ("Stray Dogs"), The New York Times ("My Moments with Stan", "How a Comics Reporter Uncovers Marvels"), and a number of independent publishers.
Comic book fans also know him as the creator, writer, and artist of The Hero Business, a long-running strip that playfully poked fun at superhero tropes. The critically-acclaimed series was published by New Friday Comics, the creator-owned division of Lev Gleason Publishing.
Currently, Bill is collaborating as artist with legendary storyteller Brian Michael Bendis on "Fortune & Glory: The Musical," a new autobiographical graphic novel tackling Bendis' time writing the ill-fated Broadway show, "Spider-Man: Turn Off the Dark." The series runs weekly on Substack and will be collected in print by Dark Horse Comics.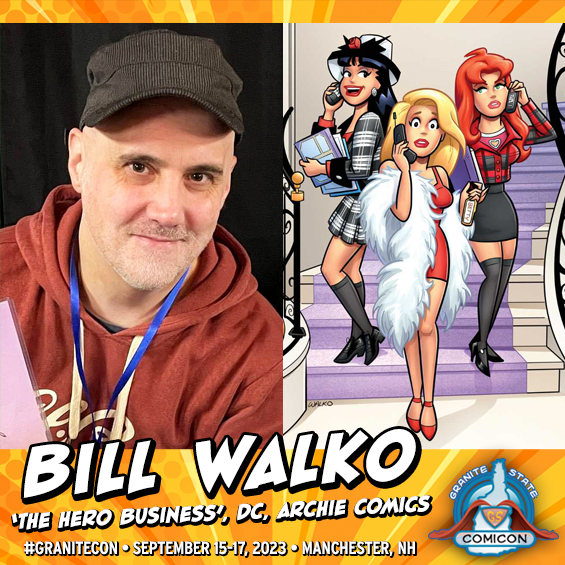 ---
Related Sessions
UP