Please welcome, Massachusetts Ghostbusters!
Massachusetts Ghostbusters is a costuming group of "Ghostbusters" fans and enthusiasts located in Massachusetts, USA . We have been "Busting for Charity" since 2008.
Our primary goal is to raise money and awareness for The Baystate Children's Hospital and Children's Miracle Network located in Central Massachusetts.
We accomplish this by donating our time to Hospital events, Fundraisers and Conventions all around the New England Area. At these events we accept donations for our Charity in return for Photographs, Ghostbusters related Pins, Stickers, etc. 100% of all money accepted at these events goes directly to Baystate Children's Hospital.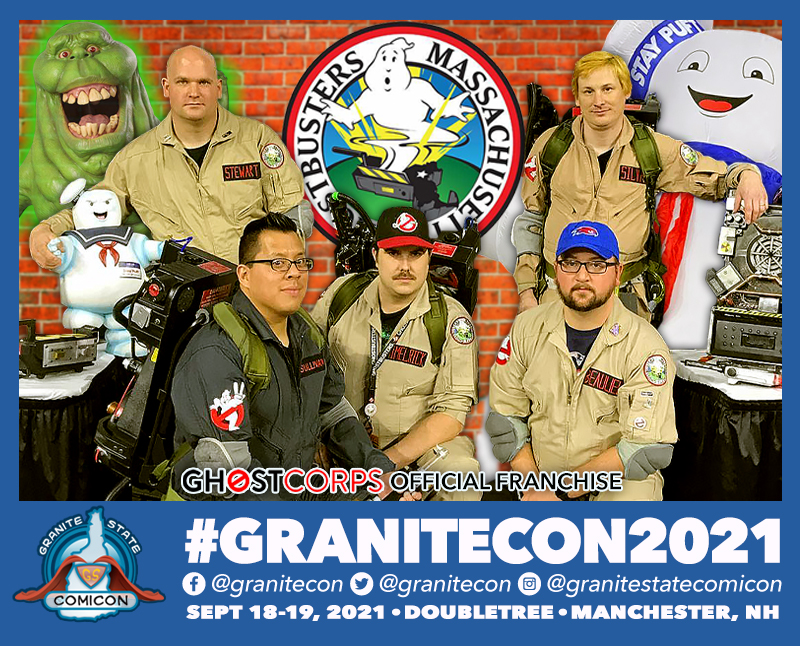 Posted August 16, 2021 in: Event by granitecon
---
UP