Please welcome, Erin Lefler!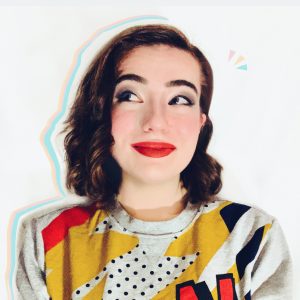 Erin Lefler is a character designer, concept artist, illustrator, and visual developer. She has been working as a Lucasfilm Ltd. merchandise artist since 2017.
Erin is Known for her work creating and championing an anti-cyber bullying campaign known as 'Force Against Cyber Bullying.' Erin has also appeared on Syfy's series "Artist Alley" drawing Chris Pratt as Marvels Starlord from Guardians of The Galaxy [1]. Erin's artwork has been seen at the red carpet premiere of Star Wars: The Last Jedi, and upcoming in "The Squickerwonkers: The Demise of Lorna the Lazy" written by Evangeline Lily.
Erin often appears at comic cons around the United States, hanging out with her fans and sharing her original and fan created works. Her work has also been featured by Warner Brothers, and she has had several feature articles written about her and her work. Erin grew up with a passion for Disney, comics, and animation. A huge self proclaimed fangirl, Erin loves getting to create art pieces for many widely popular actors and actresses, and getting to share them with the world.
You can find her work on her Instagram: @Butternut_Gouache and on her Twitter: @butternutgouach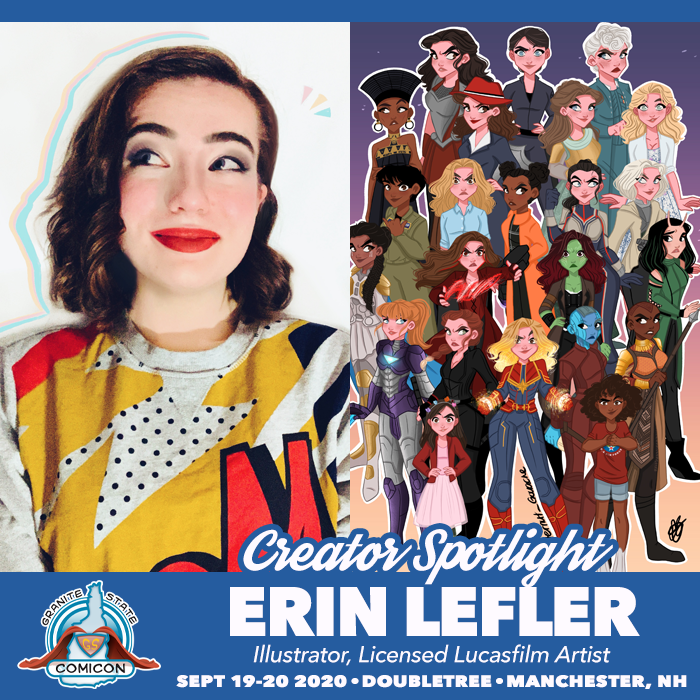 Posted March 4, 2020 in: Event by granitecon
---
UP