Please welcome, Cowbutt Crunchies Cosplay!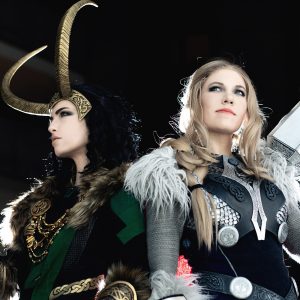 Cowbutt Crunchies Cosplay is an award-winning cosplay couple who specializes in an wide range of techniques to create costumes that are both intricately detailed and impossibly over the top.  Their ever-growing skillset includes advanced needlework, extreme wig work, detailed armor, makeup effects, mold making, lighting, and animatronics.  Most of their intricate outfits will combine multiple skill sets, and they will often create original designs in order to showcase these with large, detailed projects.
With over fifteen years experience, their primary focus is on learning and creativity, as well as encouraging other cosplayers through advice and convention presentations both abroad in Europe and at home in Boston.  They strongly believe in giving back to the cosplay community, and regularly create tutorials and guides to help others learn new skills.  As part of their community involvement they run a charity site called Cosplayers for Cats, which donates any profits from cosplay-related sales or patronage to cat rescues and organizations.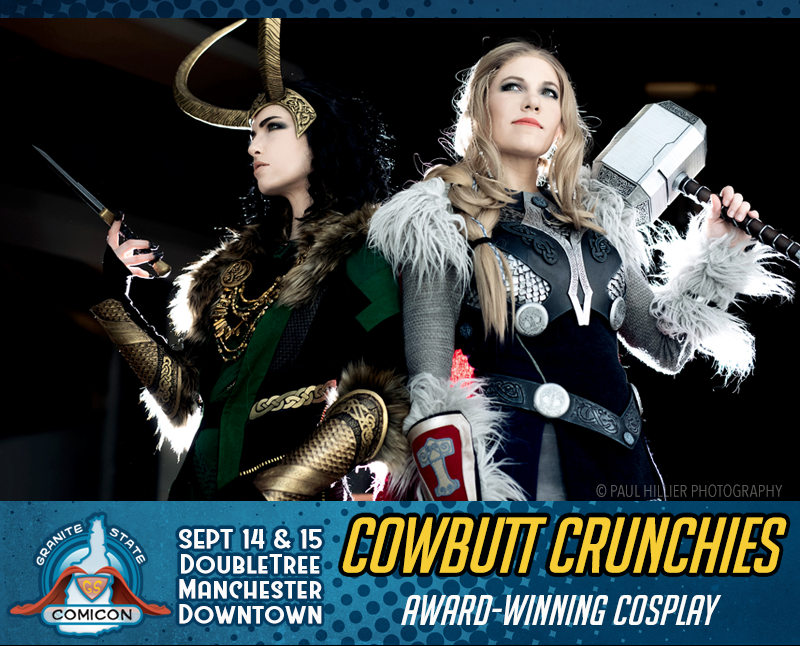 Posted March 4, 2019 in: Event by granitecon
---
UP