Please welcome back, Gamers Sanctuary!
Guests can challenge any of our YouTubers from BloodMoon Gaming. Games like Poékemon N64 or Switch, Smash Brothers from N64, Wii, and switch.
Cost to challenge: $1.00  – Pokemon challengers can win badges & Smash Brothers can wins figures!
Saturday night after event closing, we will stay open until 8:00 PM for anyone that wants to keep challenging and just game.
Or, you can join our recording/stream with our BloodMoon Gaming Crew.
Other games for free-play include:  Castle Crashers, Mario Kart, Playstation All-Stars & Minecraft
Most games allow up to 4 players at a time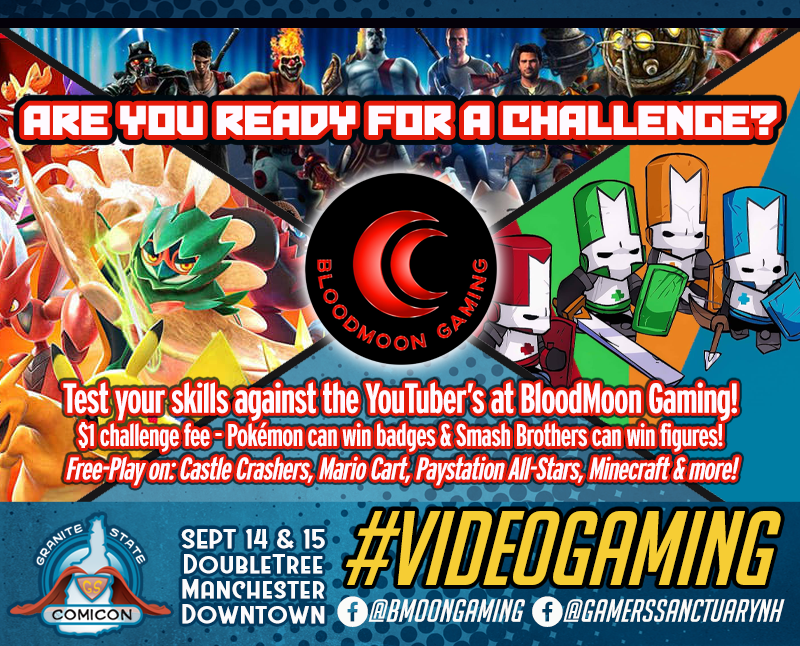 Posted August 30, 2019 in: Event by granitecon
---
UP