Check out the Gaming Lounge!
Victory Condition Gaming is proud to present the 2019 Granitecon Gaming Lounge! The game lounge will be a FREE area of tabletop and board gaming for all ages for any attendee of this year's Granite State Comicon. The lounge will have game designers, publishers and volunteers on hand to offer demos and tutorials for some of the latest and upcoming tabletop games in the hobby. The lounge will also offer a free play area for attendees that want to play games that they own or play one of the games from the on site lending library. In addition to board games, we'll also have folks on hand to run some of the hobby's newest and most popular role playing games! So whether you're a new tabletop gamer or have been one for years, the Granitecon Gaming Lounge presented by Victory Condition Gaming will have a seat for everyone at the game tables!
In addition, you can also play Pathfinder (presented by the Pathfinder Society) and Dungeons & Dragons (presented by The Role Initiative) at the Gaming Lounge as well!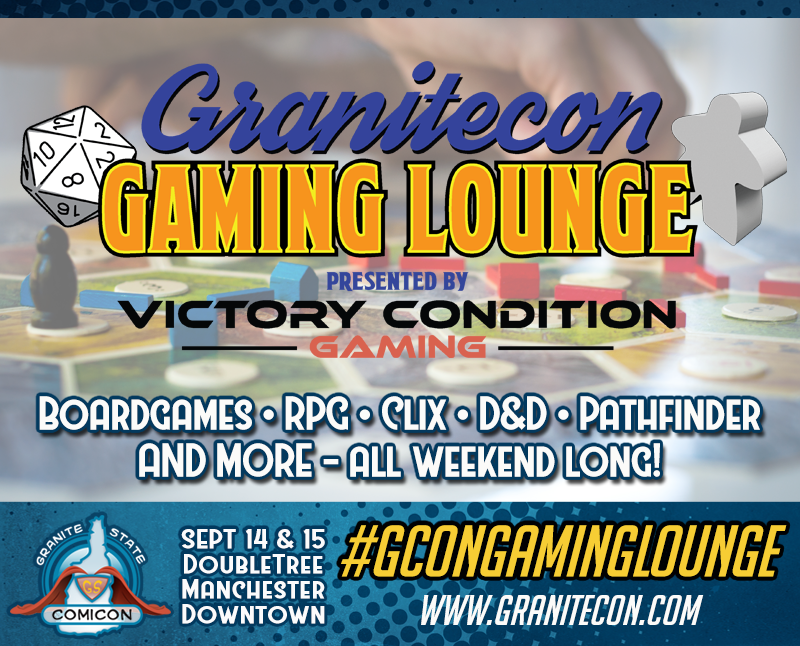 D&D Adventurer's League At Granite State Comicon!
**Event Registration**
Where?: Manchester, NH at the DoubleTree by Hilton Manchester Downtown
When?: Saturday September 14th (10am – 10pm EST) & Sunday September 15th (10am – 5pm EST)
Presented by: The Role Initiative (TRI)
If you are looking to help DM any Adventurer's League games, please fill out this form: https://forms.gle/P7Kgtq4TbUkkjgxA8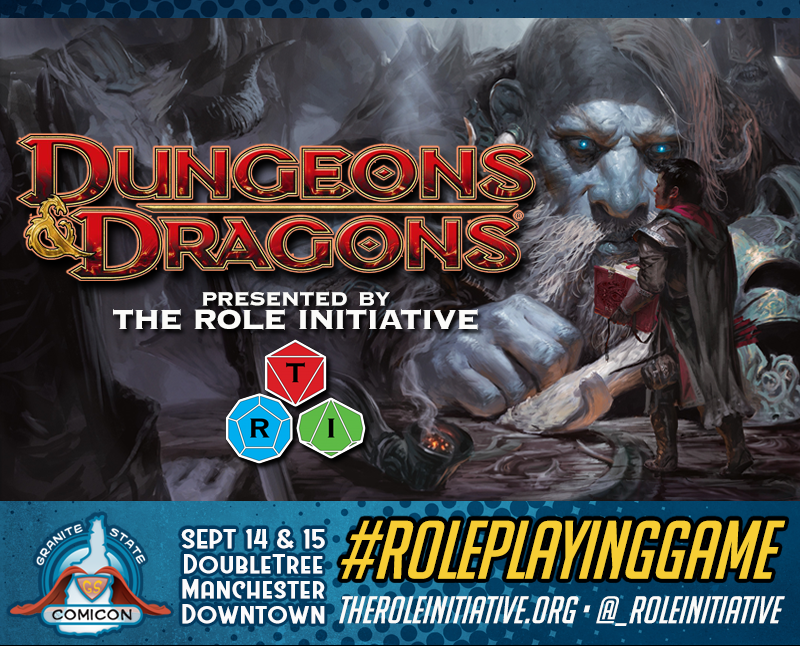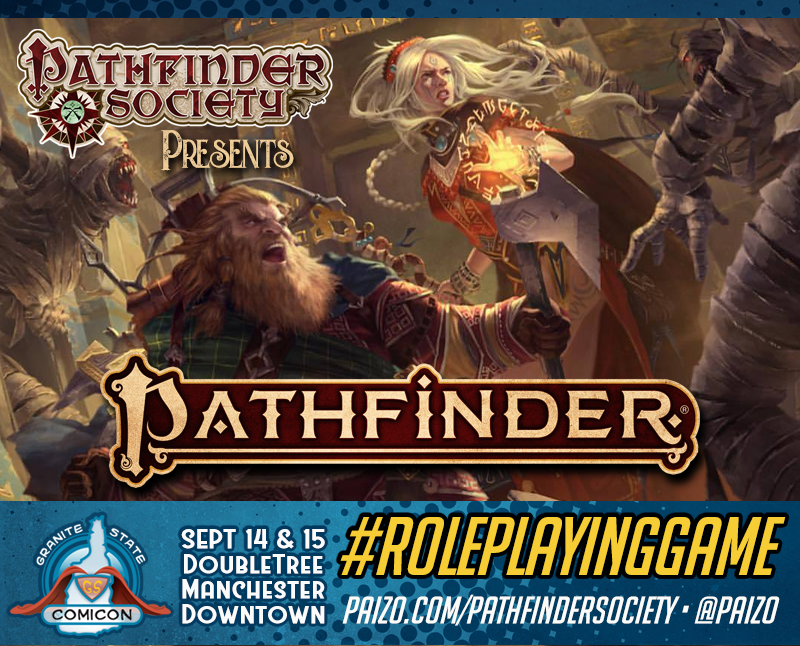 Posted May 6, 2019 in: Event by granitecon
---
UP