Sara Richard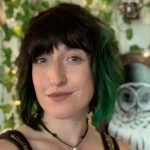 Lady Sara Richard is an Eisner and Ringo Award-nominated artist living in New Hampshire. She is the illustrator of Greek Mythology: The Gods, Goddess, and Heroes Handbook (Simon & Schuster), The Ghost, The Owl (Action Lab Entertainment), and The Royal Book of Oz (Clover Press). She has also illustrated over 100 comic covers for publishers such as IDW, Marvel, DC Comics, ONI Press and has had her artwork in the pages of British Vogue, Vanity Fair, WIRED, and the World of Interiors. Sara's newest publication is The Dead Hand Book from Source Point Press.
Sara is a member of the New Hampshire Old Gravestone Association and volunteers her time as half of The Graveside Ladies, a mother/daughter team of gravestone preservers and recorders. She has spoken at the Salem Daughters of Darkness Festival on her conservation work and #deathpositivity outreach via her webcomic, The Wicklow Skulls.
Sara is the 10th Great Granddaughter of Margaret Scott, a victim of the Salem Witch Trials, a cousin of Edgar Allen Poe, and the 26th Great Granddaughter of Elenor of Aquitaine. As a history and genealogy enthusiast, Sara studies and collects antique funerary artifacts in the hopes to open her own Memento Mori micro museum someday and maybe care for a stray ghost or two.
Her Ladyship title comes from owning two small conservation plots in Scotland, a place that greatly influences her artwork and symbolizes her interest in conservation work.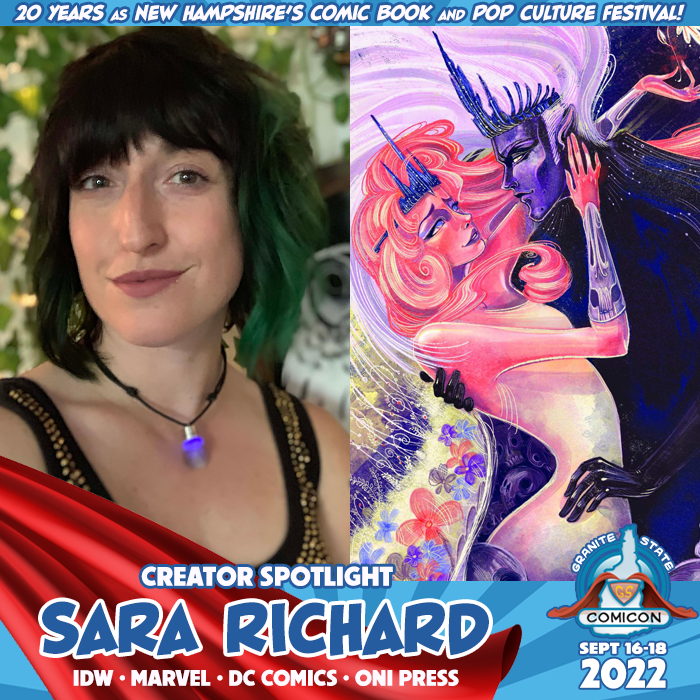 ---
Related Sessions
UP