Queen City Improv
Appearing Friday Night Only!
7:00PM – Webster Room on the Expo Center Concourse
Queen City Improv is Manchester's finest improv troupe, and they're bringing their act to the Granite State Comicon! After a day of convention excitement, come join QCI as they perform a pop culture themed night of goofs, gaffes, and laughs through a never before seen show! Improvisational theater is made up on the spot using audience suggestions, which means every show is a one of a kind experience! What will they come up with next? Join us to find out!
You can find out more about Queen City Improv here: www.queencityimprov.com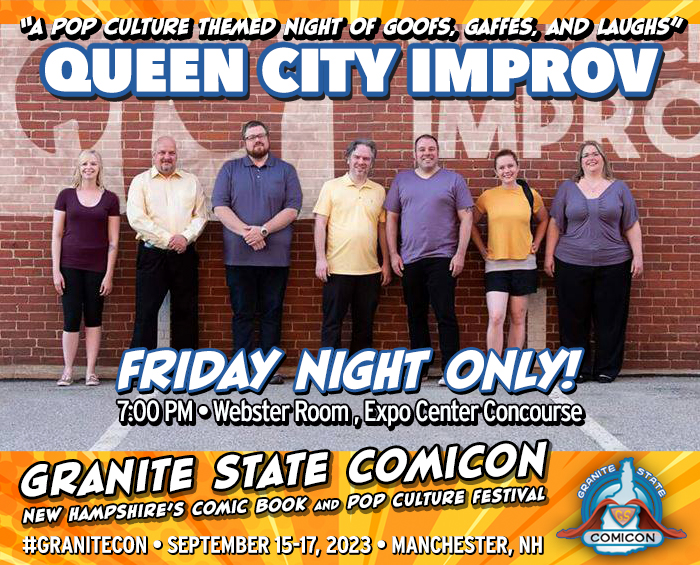 ---
Related Sessions
UP