Jon Sommariva
Jon Sommariva has enjoyed a long career as a comic book artist since 2002 with his fun, energetic and youthful style of drawing. His work has appeared in books from Image Comics, Dark Horse Comics, DC Comics Marvel and IDW. Jon has also worked as a concept artist and illustrator for Disney, Marvel, Insomniac, Upperdeck, Hasbro, and Nickelodeon.
Some comic books Jon has illustrated include REXODUS, FREE REALMS, TEENAGE MUTANT NINJA TURTLES AMAZING ADVENTURES, BATMAN/TMNT ADVENTURES, STAR WARS ADVENTURES, MARVEL ACTION: AVENGERS and HARLEY QUINN. He also co-created GEMINI which was published by Image Comics.
Jons latest release is a collaboration with TOM TAYLOR – The critically acclaimed graphic novel, NEVERLANDERS was recently published by Penguin Random house and has been short listed for numerous awards including the prestigious children's book of the year award in Australia.
Jon is currently working on book 2 of the Neverlanders series and has just finished work on an as yet unannounced book for DC comics. His work can also be seen on various comic book covers including USAGI YOJIMBO, TMNT and others.
Apart from drawing, Jon enjoys cooking, watching and discussing movies, reading comics and playing games. He is fluent in Spanish,
He was born in Australia after his parents migrated from Spain and Chile and currently resides in Canberra, Australia.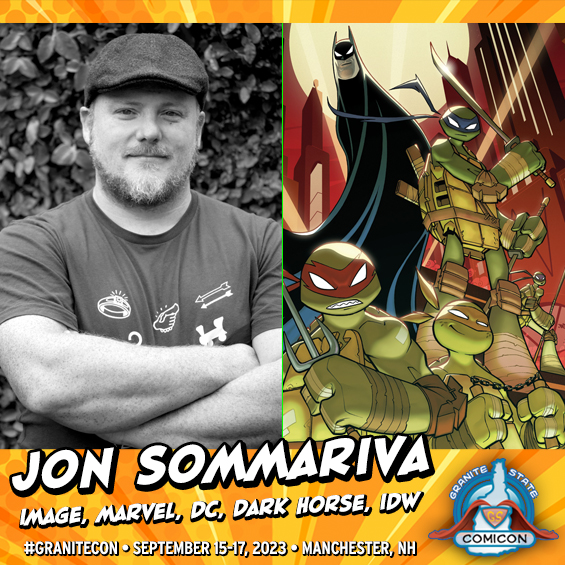 ---
Related Sessions
UP