Craig Rousseau
Craig Rousseau began his career in 1986 working for Marvel Comics on the title Saturday Morning. His first published work for DC Comics was in 1997 in the Impulse title. He is known for his work on other DC titles like Harley Quinn, Batman '66, Future Quest, Batman Beyond, Gotham Adventures, and Impulse. He also worked for Disney Adventures ('Kim Possible') and on Marvel Comics' Mary Jane Loves Spider-Man, Avengers Assemble, Spider-Man, Thor, and X:Men First Class.
He has additionally drawn Tellos: The Last Heist and Teenage Mutant Ninja Turtles. He has co-created 'The Perhapanauts' with writer Todd Dezago and Kyrra, Alien Jungle Girl with Rich Woodall.
He is the current artist for Mike Mignola's Young Hellboy written by Tom Sniegoski.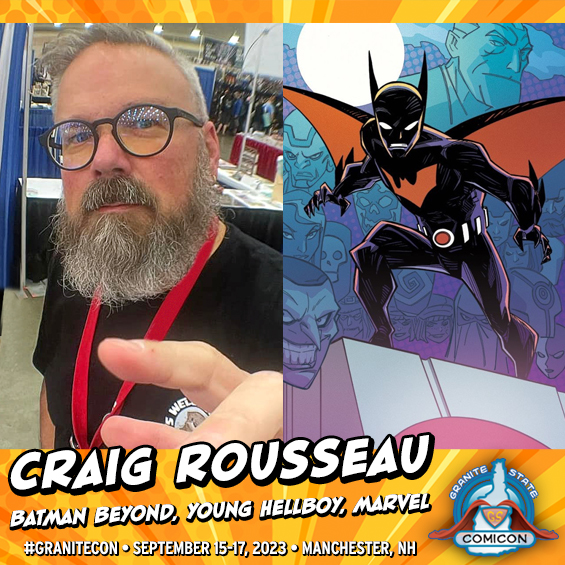 ---
Related Sessions
UP