Camillo Di Pietrantonio
Camillo Di Pietrantonio is a Sydney, Australia based comic book artist. He began his career being published on a number of local comic publication like Killeroo, and The Phantom. Before working on covers for the TMNT, and Last Ronin series from IDW publishing. Along with Primordial from Image comics, and titles from source point press, black caravan by scout comics, and the 'do you pooh?' series.
Camillo has also done illustration work for Nickelodeon, Pizza Hut Australia, and worked on album cover art for Smash the House Records.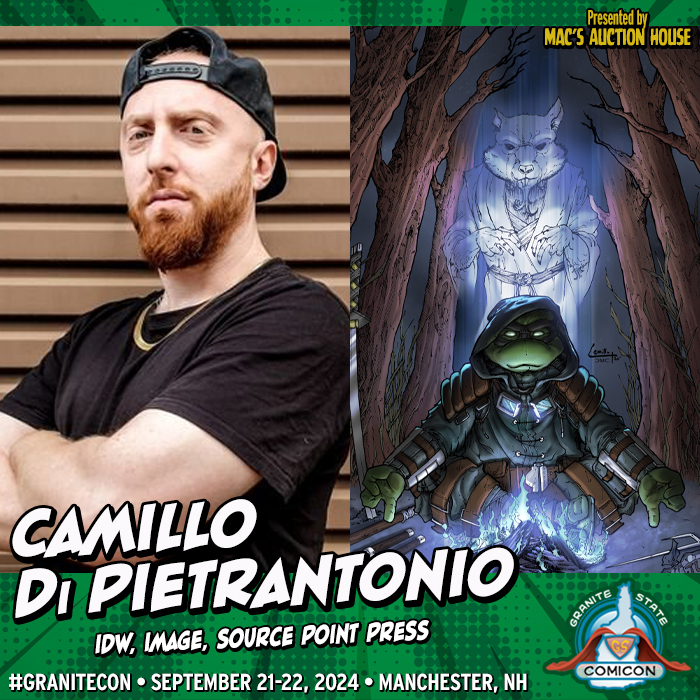 ---
Related Sessions
UP