Ben Bishop
Ben Bishop is most recently known for his work on New York Times Best Seller "Teenage Mutant Ninja Turtles: The Last Ronin" – the story of the lone surviving turtle from TMNT co-creators Kevin Eastman and Peter Laird. Ben is currently balancing his time drawing for The Lost Years, the follow up story to The Last Ronin, in conjunction with wrapping up his work on Drawing Blood Vol. 2, the "fictional true story" of how the TMNT were created, only they're Samurai cats… It's a long story. 
Most of all Ben looks forward to every chance he gets to continue his work on The Aggregate, the world's first Split Decision Comic.
In addition to all this, over the last few years Ben's been lucky enough to work on childhood favorites and legendary licenses such as Lego, Ghostbusters, Batman, Transformers, GI Joe, Power Rangers, Bloodshot, Savage Dragon, Canto and more!
Follow Ben on Instagram and Twitter @BISHART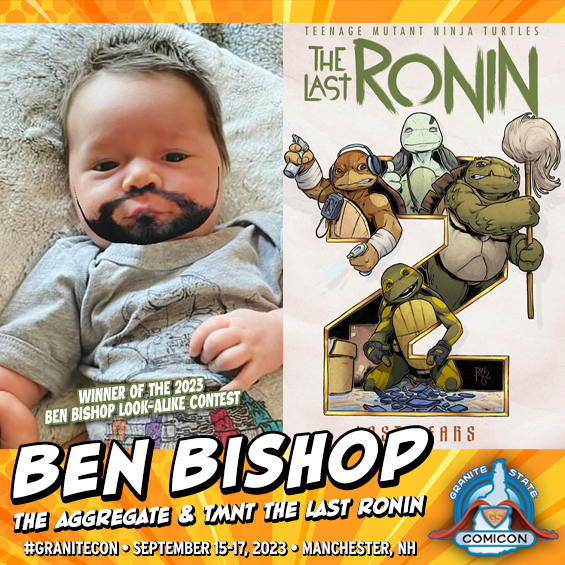 ---
Related Sessions
UP