Victory Condition Gaming
Take a break from the busy con life and relax with a game or two!
Victory Condition Gaming will be on hand with a library of tabletop games for you to play with your group, as well as public demos of select games.
In addition, meet award-winning game designers, publishers and game vendors. From new mechanics, to gorgeous art, there is something for everyone to ogle over!
When you've recharged and ready to dive back into the thick of it, visit the VGC booth and pick up a DumpSTAT t-shirt to remember the weekend by!
Victory Condition Gaming, started in 2015, as a multi-platform podcast that promotes the hobby of tabletop games. VCG provides reviews, interviews, RPG actual plays, and other weekly shows in both video and audio formats. Our family-friendly show not only introduces you to tabletop games and the people that create them, but that "winning shouldn't be the only victory condition when you get to the table."
facebook.com/victoryconditiongaming
youtube.com/victoryconditiongaming1
patreon.com/victoryconditiongaming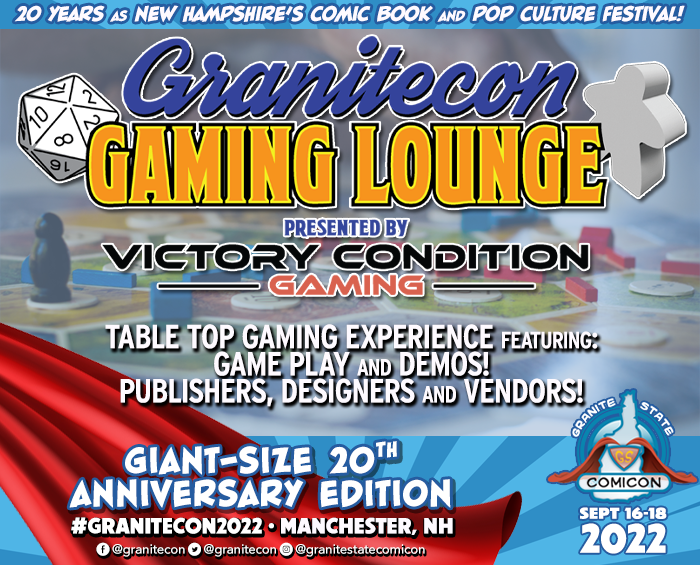 ---
Related Sessions
UP