Molly Virello
Nama'slay Cosplay is all about finding your inner warrior- whatever that looks like for you.
Molly Virello is the face behind Nama'slay Cosplay which is a combination of her favorite things: nerd culture, cosplay, and helping people connect to their inner warrior.
Primarily cosplaying as strong women – Wonder Woman, Lady Sif, Asajj Ventress etc – Molly creates her cosplays from a combination of techniques ranging from sewing to latex fabrication to metal work to sfx makeup.
When she isn't creating a new costume, Molly travels to conventions around the country where she gives talks and workshops related to cosplay, performs superhero storytimes, participates in as much charity work as possible, and teaches yoga.
Oh, and she will tell you some of the best bad dad jokes and groan-worthy puns around.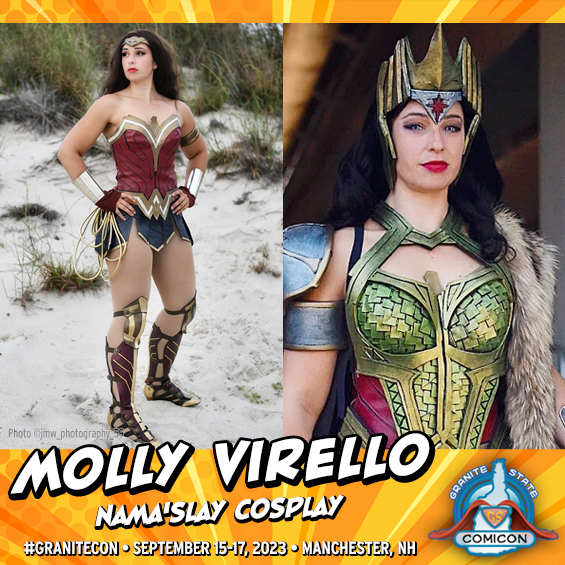 ---
Related Sessions
UP