The NE Brethren of Pirates
WHO ARE THE NEW ENGLAND BRETHREN OF PIRATES?
The Pirates you see before you all have a heart of gold and wanted to make difference. This motley crew is made up from Professional Costumers and entertainers, Cosplayers, Renaissance enthusiasts and re-enactors.
Through mischief, play and entertainment, The Brethren helps support several organizations, but not limited to: Boston Strong and Marc Fucarile Road to Recovery, Testicular Cancer Society, Kitty Angels, Avon Breast Cancer Awareness, NH Rocks for a Cure and New England Historical Societies and their preservation of maritime history— all while playing dress up and causing mayhem.
If you are interested in becoming a Pirate and playing with us or looking for a rowdy band of misfits to entertain for your cause or organization, please don't hesitate to contact us! www.NEBPIRATES.com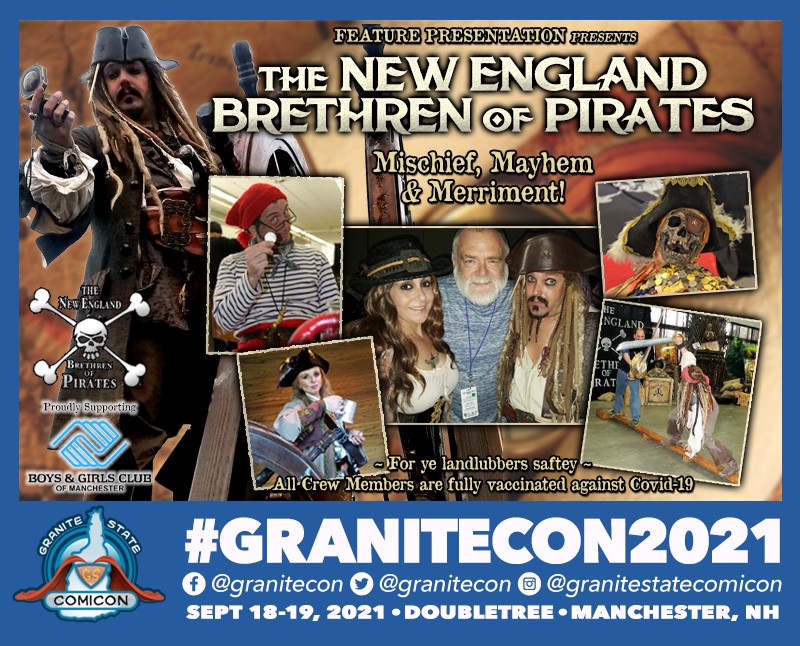 ---
Related Sessions
UP