Hailey Skaza-Gagne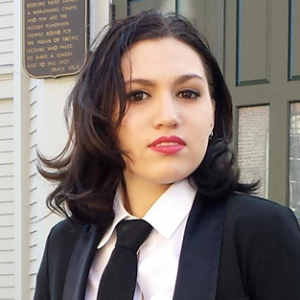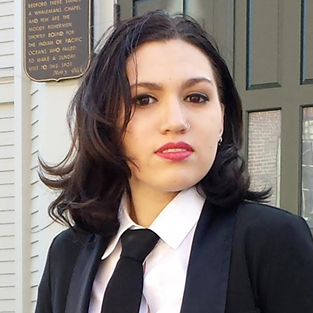 A native of New Bedford, MA Hailey Skaza-Gagne was raised on pop-culture, becoming a comic book film enthusiast. Sharing mutual friends, she met artist Bob Almond while still in high school and their friendship led to Hailey volunteering as a cosplayer for Bob's non-profit Inkwell Awards, allowing her to experience her first ever comic book convention in 2014.  She assisted the organization's spokesmodel Ms. Inkwell at the time for a year before graduating to the prestigious position herself in 2015. The role was created in 2010 by Bob and artist Randy Green and a dozen young ladies had portrayed the sexy business woman, celebutante/fashionista character before Hailey.  Ms. Inkwell is the official Inkwell representative to the community and she meets and greets creators and the public at the conventions, requesting donations for fundraising, running the booth, explaining the non-profit's mission and taking photo ops. Since 2015, when she was briefly AKA "Holly Black", an identity she has since renounced, she has achieved record status of being the most-prolific and longest-lasting spokesmodel, having appeared at 24 shows and events to date.  Thanks to her professionalism and fundraising achievements she was promoted to Inkwell senior contributor in 2016. She has moderated an inking panel at Garden State Comic Expo and done some public speaking at Heroes Con and the the scholarship ceremony at the Kubert School.
Hailey has successfully developed a relationship with and established an ever-growing recognition and trust with numerous artists, retailers, celebrities and the public thanks to her passion, enthusiasm and high-spirited personality.  She was significantly covered in the 2016 Ms. Inkwell Gallery Book and her likeness was rendered in the gallery.
The first Ms. Inkwell interview ever taken was run here. 2017 marked the first time that she had been recognized individually by show promoters, formally invited to conventions alongside Bob to represent the Inkwells and she began to receive professional Special Guest status at five shows that year. In 2016 she made a record 10 appearances on the Inkwell Awards show tour. After her 21st consecutive appearance going into 2018 (she had to miss two April shows due to a family emergency) she attended her 4th Heroes Con show for their 10th anniversary celebration and was awarded one of the first three Above & Beyond Awards for her record-breaking performance excellence. You can view Hailey's Inkwell Portfolio Page and reach her on Facebook page.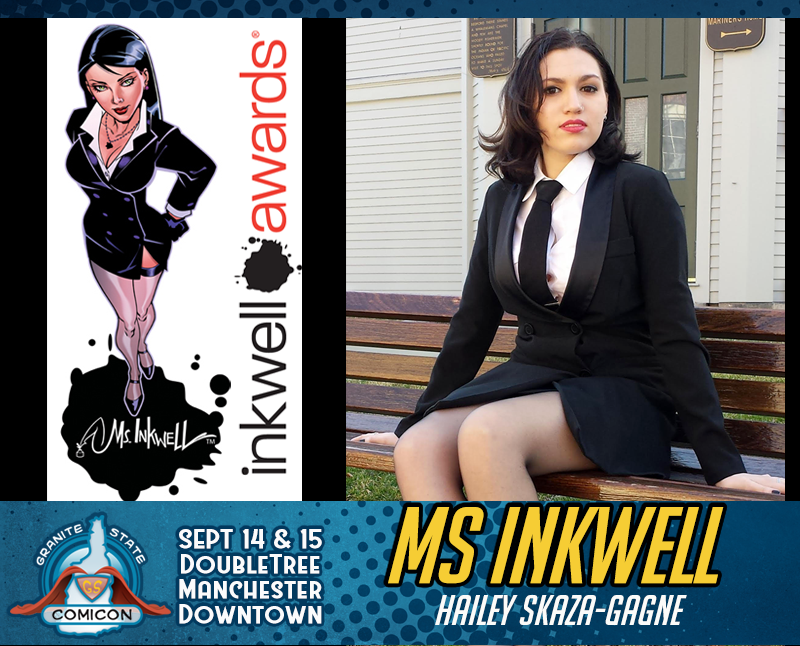 ---
Related Sessions
UP