Feature Presentation
Feature Presentation LLC. brings media to life with television and movie set re-creation, props and photo- ops.  Take your event to the next level and engage your audience, patrons or guests in a totally immersive encounter!
At Granite State Comicon 2019, Feature Presentation will be creating excitement and memories as they present:
• Official Celebrity Photo Ops
• TMNT Sewer Lair Interactive Set
• The New England Brethren of Pirates
• Features Creatures Puppet Workshop
ALL Events and Schedules are TBD and will be posts as soon as available!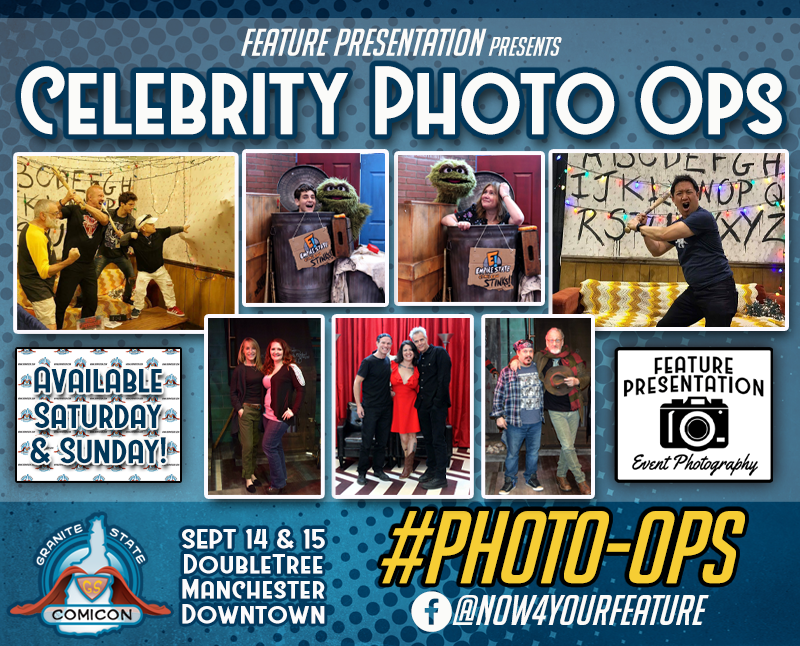 Making it's public debut at Granitecon 2019; the TMNT Sewer Lair!
Presented by Feature Presentation, this life-size sewer lair re-creation will host:
• Photo Ops on set all day! •
• Special Costume Character appearances throughout the day! •
• Master Splinter meet-up! •
• TCRI Ooze making Lab! •
And is Proudly supporting the Boys & Girls Club of Manchester!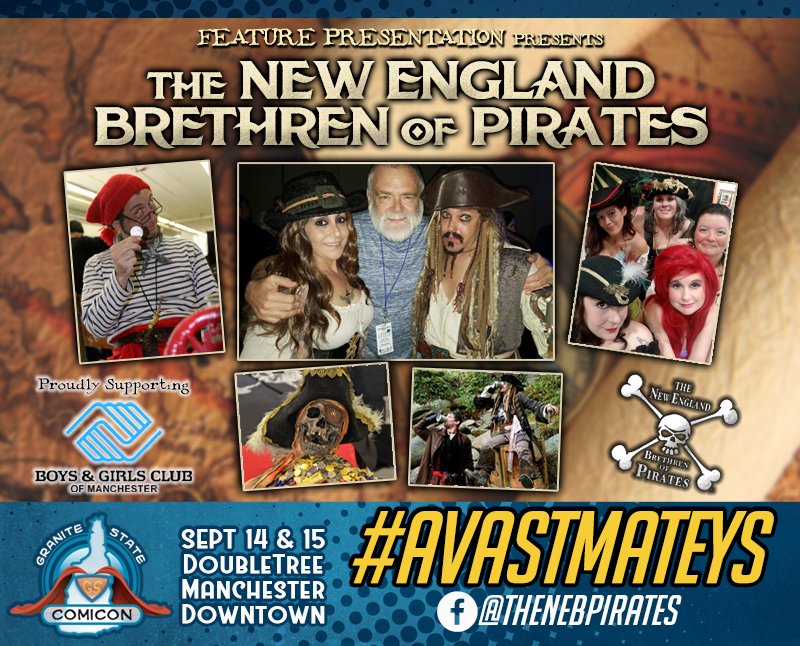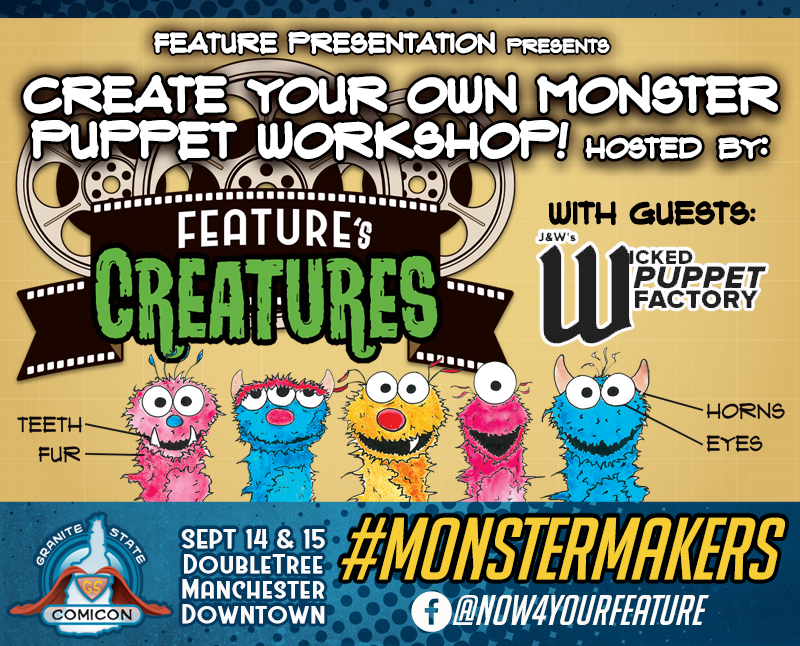 ---
Related Sessions
UP